WE are Very excited to share the news!  Salty Mermaid Real Estate and Vacation Rentals is expanding our location at 5306 Holmes Blvd.  We have been so busy and blessed here at Salty Mermaid that we need to expand!  The timing could not be more perfect.  This addition is effective immediately, we are now occupying the old Mackey Law Group space in the AMI plaza. The AMI plaza currently is home to the Freckled Fin Irish Pub http://www.freckledfin.com/  and Vinny's Italian Kitchen https://italianami.com/.  This new 330sqft space may not sound like much but Space on Anna Maria Island is very limited!  We do have plenty of parking along our frontage as well as parking across the street – behind the Island Shopping Center which houses Tortilla Bay www.tortilla-bay.com  and the Sand Dollar Gift Shop. There is also overflow on Gulf Drive behind the green and orange posts.
We love our location in Holmes Beach which is so central on the island and offers so many wonderful vendors around like Scotts Deli http://www.scottsdeliannamaria.com/, the Doctors Office https://doctorsofficeami.com/ , Hurricane Hanks https://www.hurricanehanks.com/ , Small Town Creamery http://smalltowncreamery.com/ plus many more.
This new added space will be the new home for our vacation rental and accounting dept. and any other mermaids and mermen we don't know what to do with.
Our new office will allow for 3 added rental staff.  Brandon Blandford is head of our rental dept, and he will be moving over with Randy.  This move will free up space for the sales department allowing for some new additions -exciting news is coming soon!  With this move we gain a 2nd bathroom, again it's the little things in life that make it mermazing. We will be painting soon and adding our mermanly touches to allow for a continuous happy and inviting space.  We are hoping to have this all done for our Official chamber ribbon cutting ceremony and 2nd beer tasting on June 21st 5-7pm. Don't forget Randy will be offering 3 beer flavors to sample.  His new IPA, Stout, and Pale Ale.
This expansion allows poor Randy a window seat, so he doesn't have to work in the corner anymore 😂.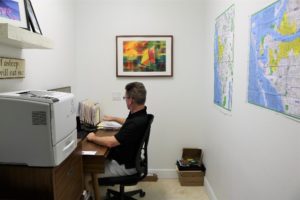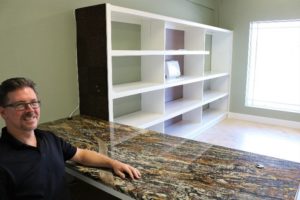 Please stop by we are here Monday – Saturday 9-5pm or by appt.