Today traveling with your fur-baby can be simple, less expensive and highly enjoyable.  Salty Mermaid offers pet welcoming options for our vacationers.  Did you know approximately 40% of Americans own a dog and according to TripAdvisor half of us travel with our pets. Some suggestions to make vacationing with your pet run smoothly.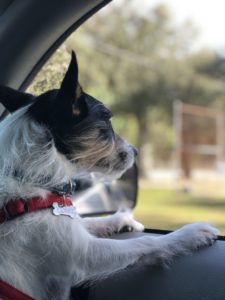 Check with your vet to get a clean bill of health for your pet and that he or she is up to date on rabies, kennel cough and distemper vaccinations.
Consider signing your dog up for a refresher obedience course, though the necessity of this depends on your pup's command response level, the length of the trip, and the location.
Compile a list of vet clinics and animal hospitals in your destination location before you travel. This is especially important if your pet is currently taking medication or has health issues.
Here on Anna Maria Island we have the Island Animal Clinic which offers boarding and vet services. https://islandanimalclinic.com/
Pack enough medication for your entire stay, plus a few days' extra and a prescription in case you need a refill.
Make sure you are aware of all animal regulations at your destination, including state parks or places that allow pets. Anna Maria Island has a dog park and a dog beach.
Research what documentation you need for your pet in the area you are visiting, and make sure to bring a copy of his or her papers.
There is a $250 nonrefundable pet fee. Some properties have breed or size restrictions. Please call our office for specific restrictions.