Salty Mermaid Real Estate and Vacation Rentals Celebrate 6 Months!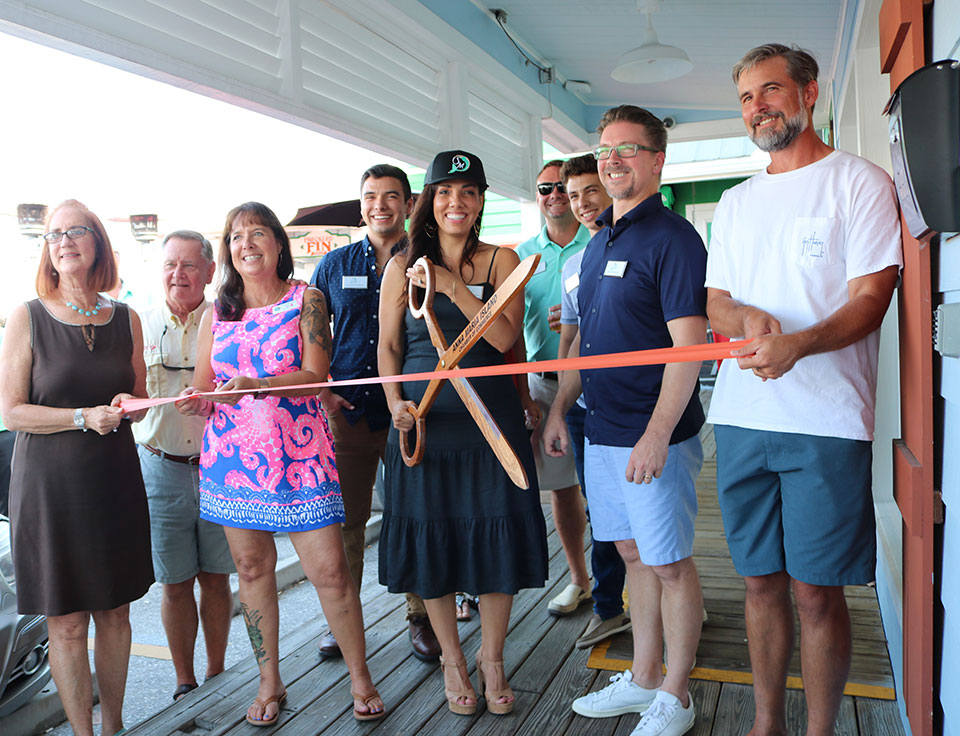 (The Salty Mermaid Team Celebrates 6-months of business with the help of the Anna Maria Island Chamber Of Commerce)
Salty Mermaid Real Estate & Vacation Rentals celebrated 6 months in business with a grand opening ribbon cutting ceremony officiated by the Anna Maria Island Chamber of Commerce on Friday, June 21st. It was an amazing event with standing room only as our partners, clients, family, and friends came together to celebrate 6 months of business.
As always, the hit of the party was Randy Blandford's homebrewed libations. Randy showcased 3 of his newest creations; a stout, an IPA and a Pale Ale. All three were a huge hit.
The crowd offered suggestions of names for Randy's new brews. Suggestions like Randy's Candies and PoseiDen's Juice were a few of the honorable mentions, but Randy has yet to choose the one he likes best.
The Salty Mermaid Real Estate team welcomed long time Anna Maria Island sales agent Jason Hrnak as our newest sales agent joining Randy Blandford, Diana Sinisi, and Liz Blandford.

" I take great pride in the quality and level of service I provide for my clients. If you're interested in buying, selling, or just browsing the market, I will be happy to assist you every step of the way."
The ribbon cutting ceremony celebrated the opening of our expanded office to accommodate Salty Mermaid Vacation Rentals, one of Anna Maria Islands newest vacation rental and property management agencies. Offering vacation rentals gave us the opportunity to bring the professionalism and amazing customer service we are known for in sales to the Anna Maria Islands vacation industry. Brandon Blandford is leading the vacation rental dept and has worked in vacation rental quality control for 5 years. Verushka Fernandez is also a valued member of the Salty Team as our preferred vendor for cleaning and linen services.
We at Salty Mermaid love to connect with our local community and these open houses provide us the opportunity to meet, greet and just socialize. Salty Mermaid was excited to show off our newly renovated office to all our friends and party goers and hope you will join us for our next open house party on Friday, July 26th 2019 from 5-7pm. Our next Open House is approaching so please put mark your calendars. Randy will be showcasing his newest creation - his Red IPA. We are also teaming up with AMI Rum for a few tasty beverages to sample.
Let's name that beer contest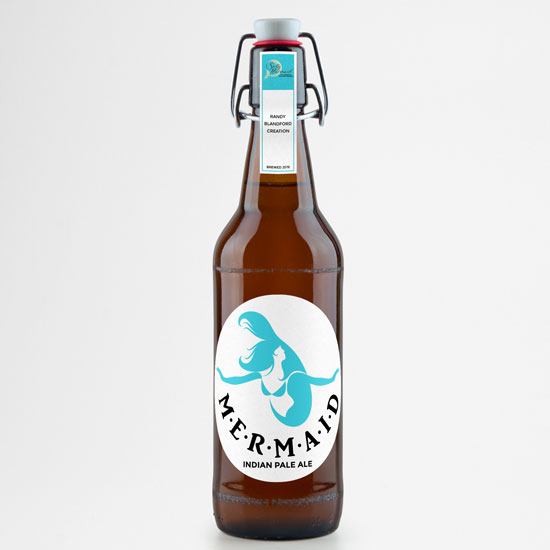 One lucky Winner will receive a Salty Mermaid Hat!

Please make sure to keep in touch with us at Salty Mermaid Real Estate and Vacation rentals - we love hearing from you. Check out our newest vacation rentals – Crescent Palms and Pineapple Cottage both located in North Anna Maria.
These properties are both amazing and offer the charm and luxury you will come to expect when staying with us on Anna Maria Island. Crescent Palms and Pineapple Cottage both offer private heated oasis pools, they are professionally decorated, and they are both just a few flip flop steps to the beach.
Crescent Palms is offering a 10% off the daily rate for July bookings only – be the first to stay.