If you're looking to travel to Anna Maria Island – finding the right rental can be daunting.  Here are 5 tips to improve your vacation.
How much time do you have?
Anna Maria Island has 3 distinct cities.  Each city has its own rental rules so knowing how much time you have will affect where you can stay. There are only a few resorts on the island that have licensing for nightly rentals and most gulf front condominiums either have weekly, biweekly or monthly restrictions and single family cottages or canal homes have restrictions also.  Knowing your time constraints will help for an enjoyable vacation.
If you only have a few days, 1-2 weeks or 1-2 months of vacation time per year, Planning and choosing the right vacation rental company like Salty Mermaid Vacation Rentals www.saltymermaidvacationrentals.com is key to getting every second of relaxation. Let our vacation rental specialist find you your "peace" of paradise.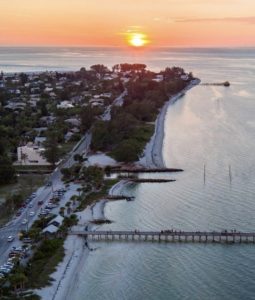 Who are you traveling with?
When you plan your trip to Anna Maria Island it is important to think about who you will be traveling with.
Will you be traveling solo, as a couple, bringing young children or adult senior parents?  Sit down with other members of your traveling group and discuss your ideas and interests. Memorable trips are those where each member gets to experience something they love. We at Salty Mermaid can help to make sure your vacation experience is mermaizing.
Are you traveling with pets?
Today traveling with your fur-baby can be simple, less expensive and highly enjoyable.  Many management companies like Salty Mermaid Vacation Rentals offer pet welcoming options for vacationers.  Anna Maria Island has a dog park and a dog beach. Please be aware that some properties have breed or size restrictions. Salty Mermaid Vacation Rentals has several pet friendly options.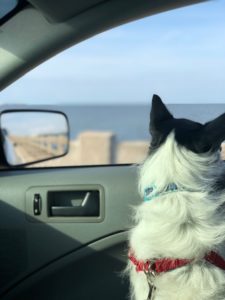 What is your budget?
Whether it's the picture-perfect beaches or the recreational opportunities afforded exclusively to local visitors, there's so much to do and to explore on Anna Maria Island, even if you're on the strictest budget. So long as you're fine with experiencing some of the world's greatest outdoor venues, you can fashion lifelong memories on Anna Maria Island, without spending more than you're comfortable with! Your budget has no impact on the quality of your memories, but it will determine where you can stay.  Our vacation rentals range from $200 a night to $600 a night depending on season – give our rental specialist a call.
Do you need a rental car, or is Anna Maria Island walkable city?
Anna Maria Island is a barrier island on the west coast of Florida, neighbored by the Gulf of Mexico and Tampa Bay. The island maintains a chill vibe with speed limits that top 35 mph. The island is 7 miles long and 2 miles wide at its widest parts. The beach is usually close since the island is so narrow.  The Anna Maria Island Chamber of Commerce offers a lovely brochure and map https://www.annamariaislandchamber.org If your wanting to travel the whole island and visit all 3 cities; the City of Anna Maria, the City of Holmes Beach and the City of Bradenton Beach, then it is recommended that you that you drive or take the island trolley.  Please note you cannot walk the whole island especially with young children or the elderly.  There is a free Island Trolley that will take you from the north end (Pine Ave) to the south end of the island (Coquina Beach). You can take the trolley up and down the island to where you want to go. The Manatee Transit offers the trolley schedule and route http://www.ridemcat.org/wp-content/uploads/MCAT-AMI-Trolley-Timetable-Oct-18.pdf to help plan your day.
Here are 5 tips to improve your vacation – call Salty Mermaid Vacation Rentals www.saltymermaidvacationrentals.com and let us walk you through the process.